Pebbles Restaurant & Caffè
Pebbles Restaurant & Caffe has celebrated over 20 years of service in Marsalforn Bay, Gozo.
The landscape in Marsalforn has changed somewhat since Pebbles Restaurant first opened their doors, but despite the changes to the once little fishing village, there are some things you can always be sure of, at Pebbles Restaurant & Caffe you are guaranteed a friendly welcome and a promise of some good, honest Mediterranean cuisine.
Pizza remains a firm favourite on the menu with a wide choice of toppings as suggested by the chef and is available throughout the day, every day at Pebbles Restaurant and Caffe. We offer the largest outdoor seating terrace which is conveniently located in the centre of Marsalforn.
Mediterranean cuisine of pasta, fresh fish and a selection of meats, alongside pizza, hearty salads and baked dishes from the oven all appear on the menu and with such a wide choice the only issue you'll find at this homely restaurant is what to choose for your lunch or dinner!
If you are looking to dine in a relaxing atmosphere close to the sea then call in at Pebbles Restaurant & Caffe.
Opening Hours
Monday: 9:00 AM – 11:00 PM
Tuesday: 9:00 AM – 11:00 PM
Wednesday: 9:00 AM – 11:00 PM
Thursday: 9:00 AM – 11:00 PM
Friday: 9:00 AM – 11:00 PM
Saturday: 9:00 AM – 11:00 PM
Sunday: 9:00 PM – 11:00 PM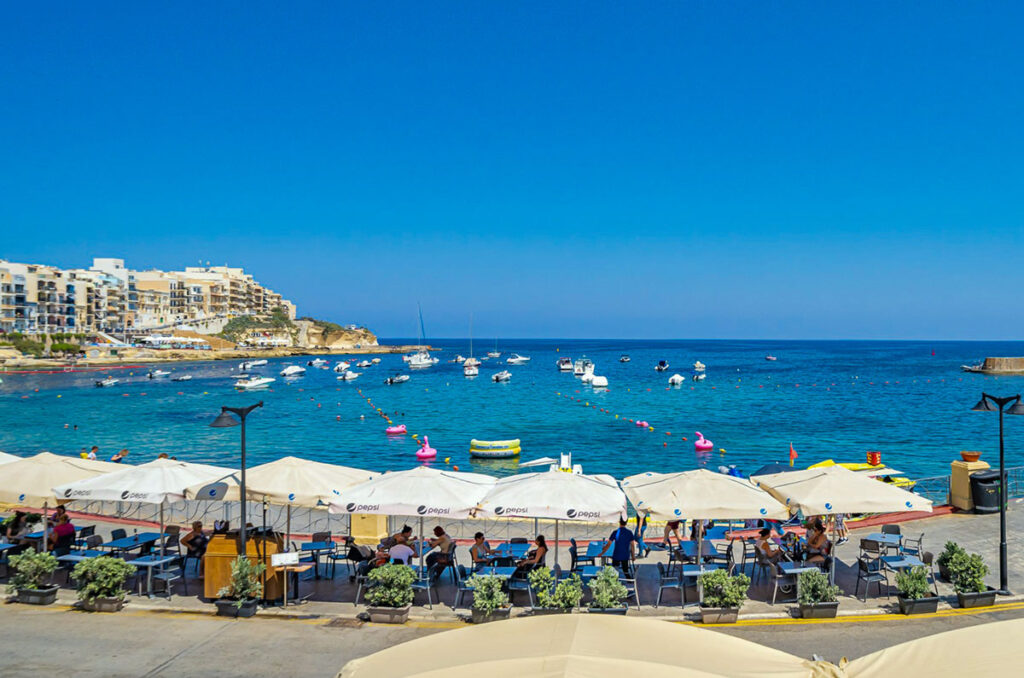 +356 2155 6151 | +356 79967968